Waitemata Hunt has some events coming up so put these dates in your diary…but check the Event Calendar on FB or the WH website for possible updates or changes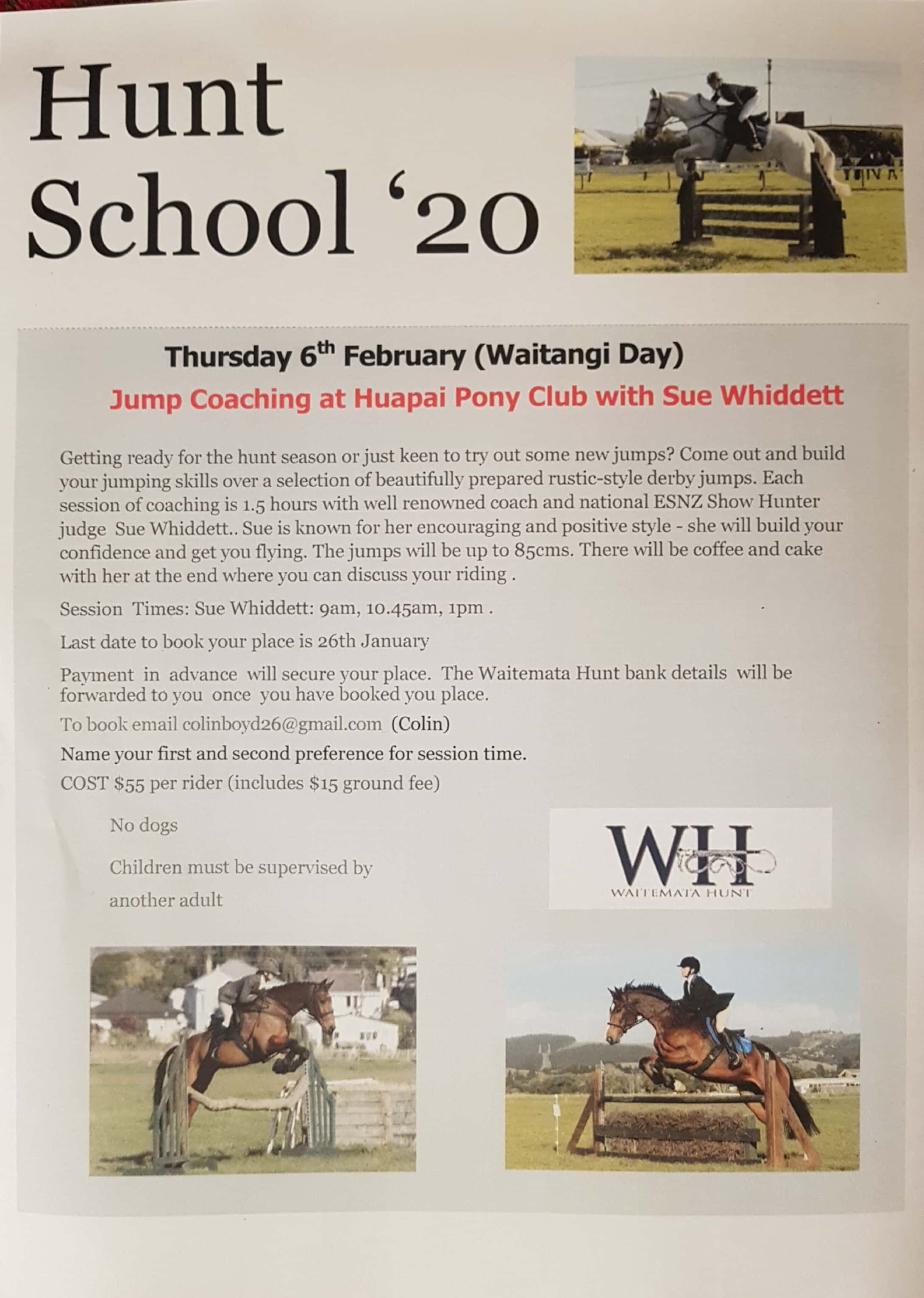 Hunting - simply the most fun you and your horse will have this coming winter
Join us this winter for an experience you'll never forget - hunting throughout the Waitemata District.
Haven't hunted before - no problem
Waitemata Hunt offer training days known as Hunt Schools. These are held in February at Huapai Pony Club and are specifically designed for riders and horses new to hunting.
You might also like to join us for a Puppy Hunt at the start of the season. These are a great introduction to hunting and you can move between three differently paced groups - walking only, gating (no jumping) and jumping. The puppy hunt information is below. Masters Briefing (unmounted) at 9.30am. Please be ready to ride off immediately after.
For adult cappers,
if you are a paid up member of another hunt and have paid your NZHA levy, the cost for the day is just $25,
for all others $40 plus the $13 NZHA levy (total $53).
For child cappers, the cost for the day is $25 plus the $13 NZHA levy (total $38) (full membership with WH is only $150 plus $25 NZHA levy (total $175)).
NB: the NZHA levy is a one off payment at your first hunt. You will not be asked to pay it twice.
Join our mailing list - keep informed
Click here to join our e-mail database and receive the latest hunt news and information!