Notice Board...
Waitemata Hunt, Hinterland District Derby 2019 Sponsored by Lizzie Simanke, Harcourts
Sunday 29th September at Woodhill Sands
ONLINE ENTRIES: Go to the following link
https://docs.google.com/forms/d/e/1FAIpQLSdTYmHj9Im7yisits2pLx_XARr6Grt3va4B8a-K9Nn7PeeC-A/viewform
The Waitemata Hunt District Derby is on again this year, 29th Sept at Woodhill Sands. AND it just became the WH Hinterland District Derby with amazing Hinterland gear to be won! Plus 5 rugs sponsored by Lizzie Simanke, Harcourts and other great prizes from NSC, Horselands Kumeu Grain, Vets North, Farm Source, Farmlands, Falloons, Brick Bay Equine, Saddlery Warehouse, Horse and Home plus more. There are flat classes, a Derby over inviting natural fences (max height 85cms), practise show-jumping over low heights and a friendly supportive atmosphere.
We have a great set of Derby jumps with 12-13 fences including brush, gates and natural looking rails. Do one clear round then go for the call back round. There will also be prizes based on hunter style at the judge's discretion.
Runs like a ribbon day do the morning/afternoon or both. Numbers will be capped so don't miss out and get your entries in soon.
ONLINE ENTRIES and class details go to the following link
https://docs.google.com/forms/d/e/1FAIpQLSdTYmHj9Im7yisits2pLx_XARr6Grt3va4B8a-K9Nn7PeeC-A/viewform
ALL WELCOME (you don't have to be a member)
(Members of the Waitemata Hunt are eligible to win silverware in Hunt nominated classes)
Show/Hunt attire - plaiting preferred but optional.
Cost: Half Day $55 (Flat or Jumping only)

Full Day $75
Note: This includes the $25 ground fee
Tip n Out ($5 extra)
For inquiries email: info@waitematahunt.co.nz
Or contact: Colin Boyd mob 0274965458
Rebecca Jelavich mob 021621645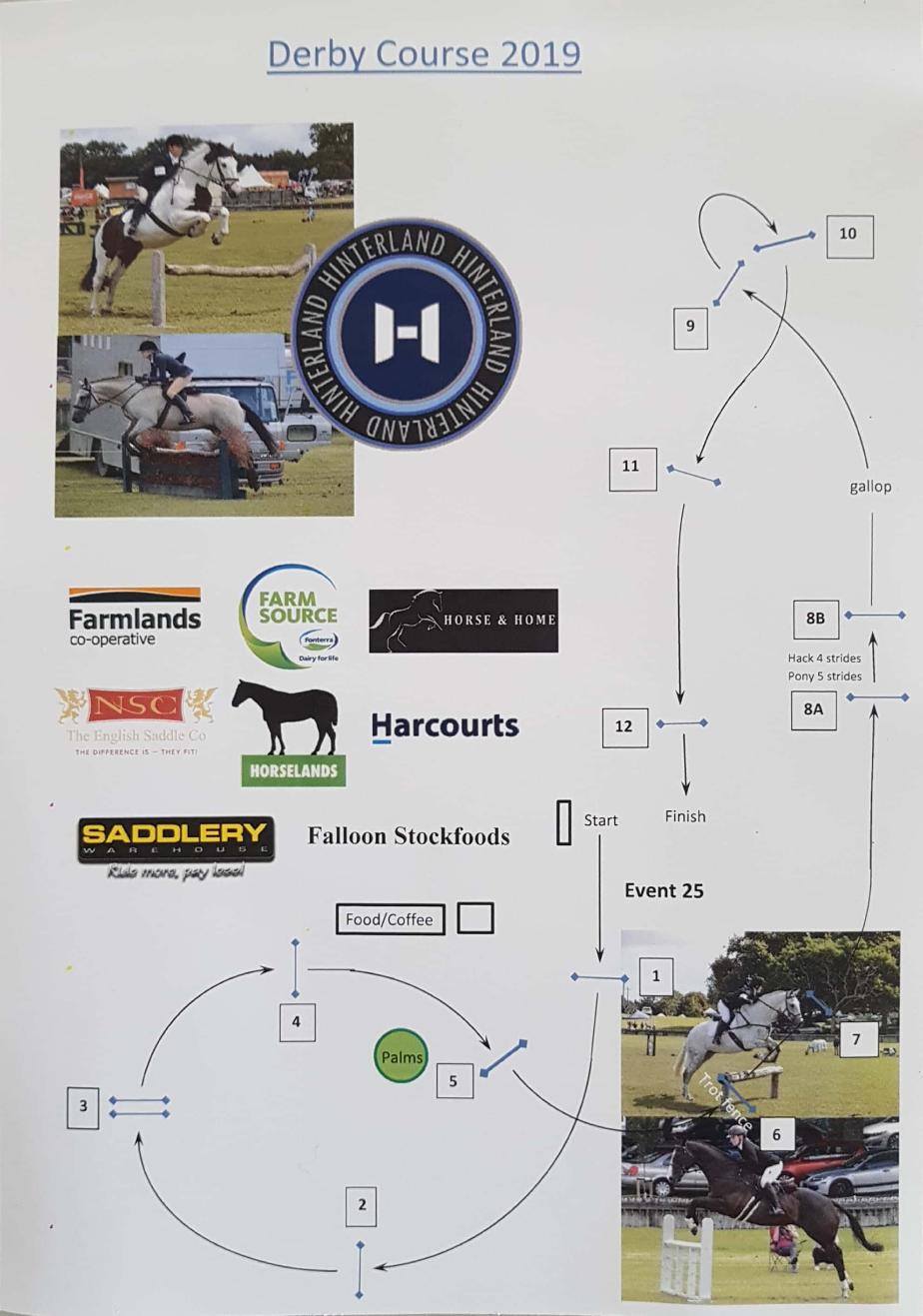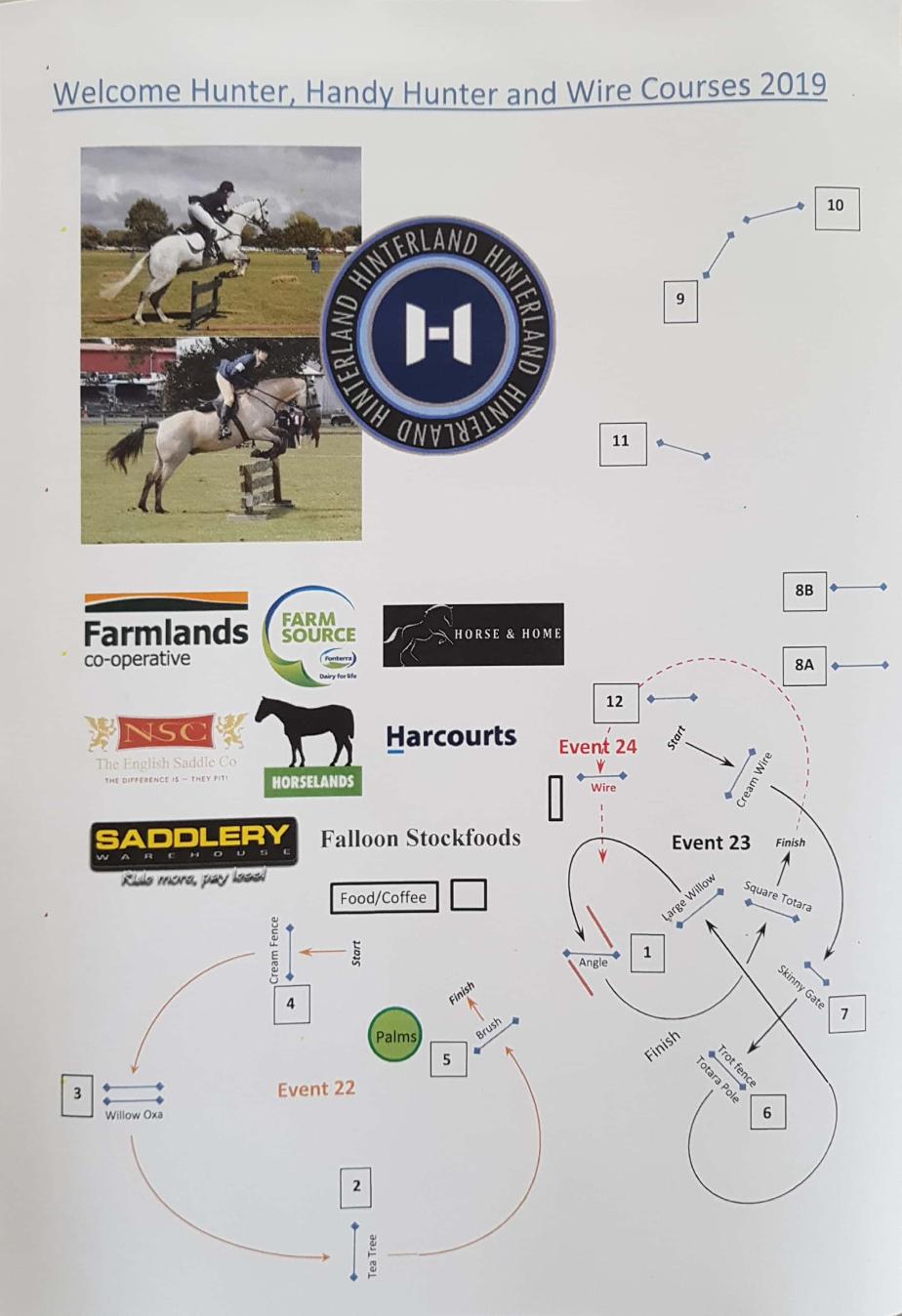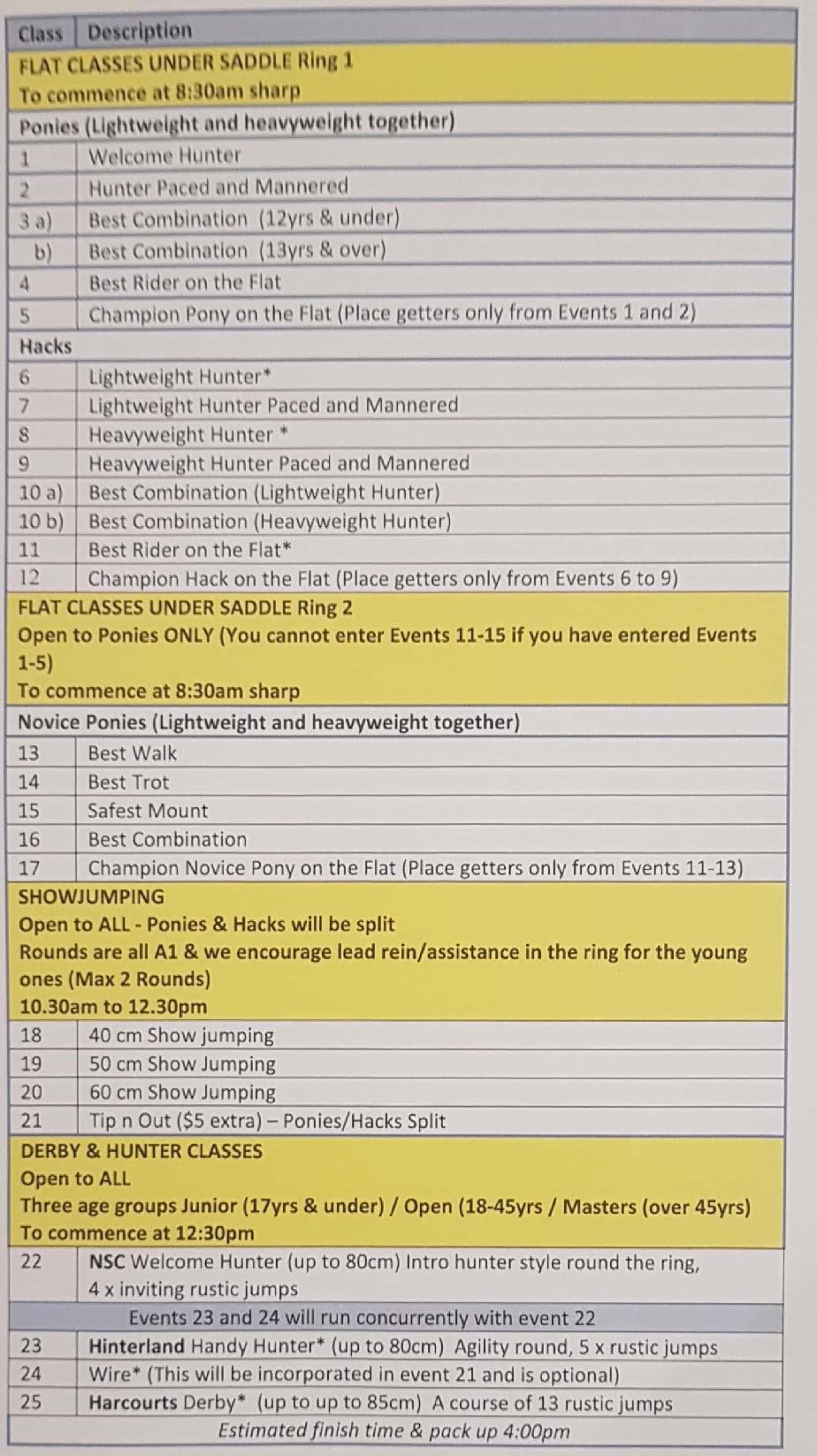 Hunting - simply the most fun you and your horse will have this coming winter
Join us this winter for an experience you'll never forget - hunting throughout the Waitemata District.
Haven't hunted before - no problem
Waitemata Hunt offer training days known as Hunt Schools. These are held in February at Huapai Pony Club and are specifically designed for riders and horses new to hunting.
You might also like to join us for a Puppy Hunt at the start of the season. These are a great introduction to hunting and you can move between three differently paced groups - walking only, gating (no jumping) and jumping. The puppy hunt information is below. Masters Briefing (unmounted) at 9.30am. Please be ready to ride off immediately after.
For adult cappers,
if you are a paid up member of another hunt and have paid your NZHA levy, the cost for the day is just $25,
for all others $40 plus the $13 NZHA levy (total $53).
For child cappers, the cost for the day is $25 plus the $13 NZHA levy (total $38) (full membership with WH is only $150 plus $25 NZHA levy (total $175)).
NB: the NZHA levy is a one off payment at your first hunt. You will not be asked to pay it twice.
Join our mailing list - keep informed
Click here to join our e-mail database and receive the latest hunt news and information!